Why did you pick the Morris Mini?
Being in the "Mini world" for several years now I truly believe that Beatrix picked me and my family. The friendships, experiences & stories I've collected have made major impacts in my life.
We bought it during a time when I was in search of an adventure. I had a Z4 sDrive 35i at the time. It was great, but driving a vintage car has so much more panache! Haha.
After searching for over a year we found her. I promptly sold my Z4 and began my year-long journey of daily driving a 1963 Mini. Well…daily driven unless the rain was too heavy or snow too deep.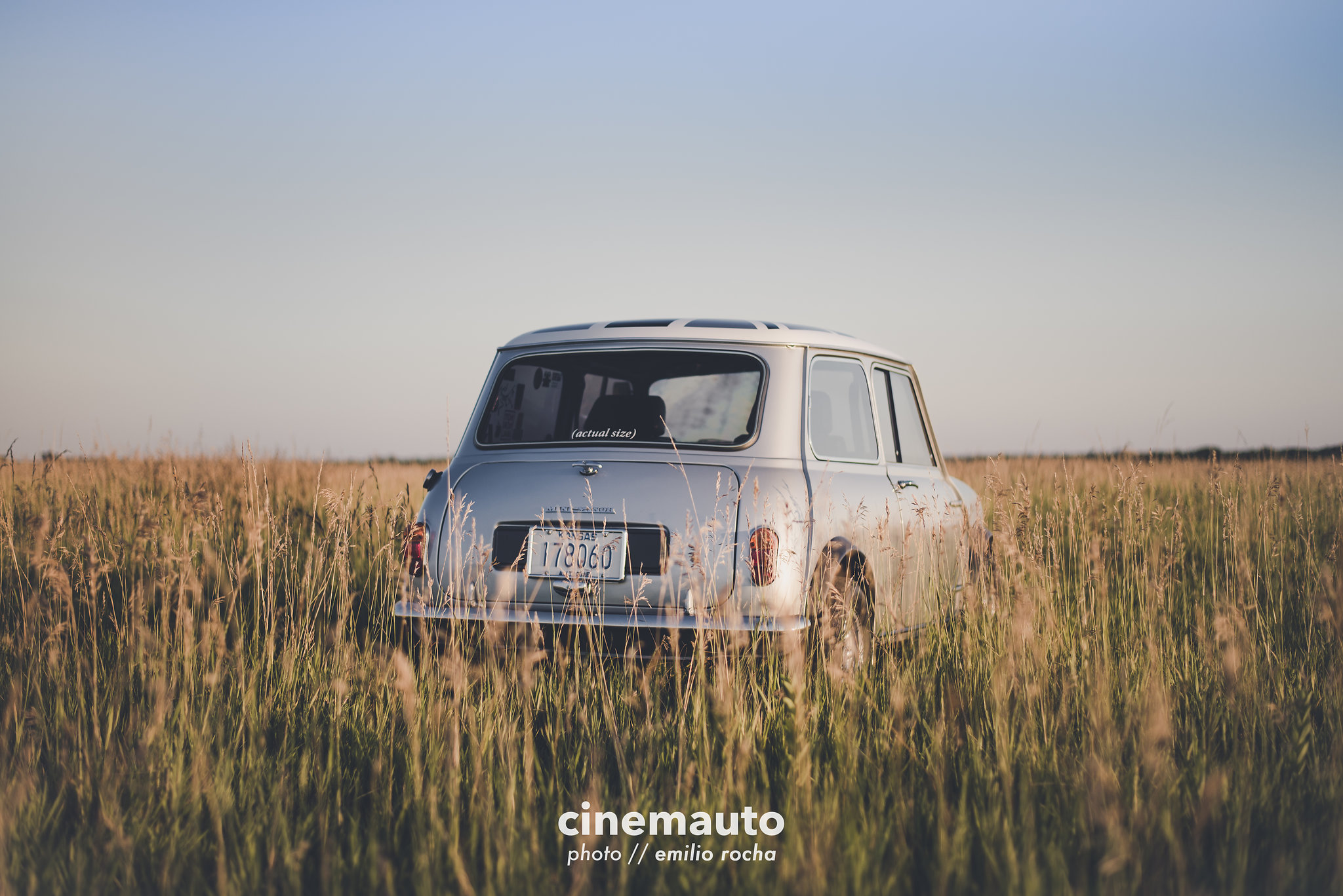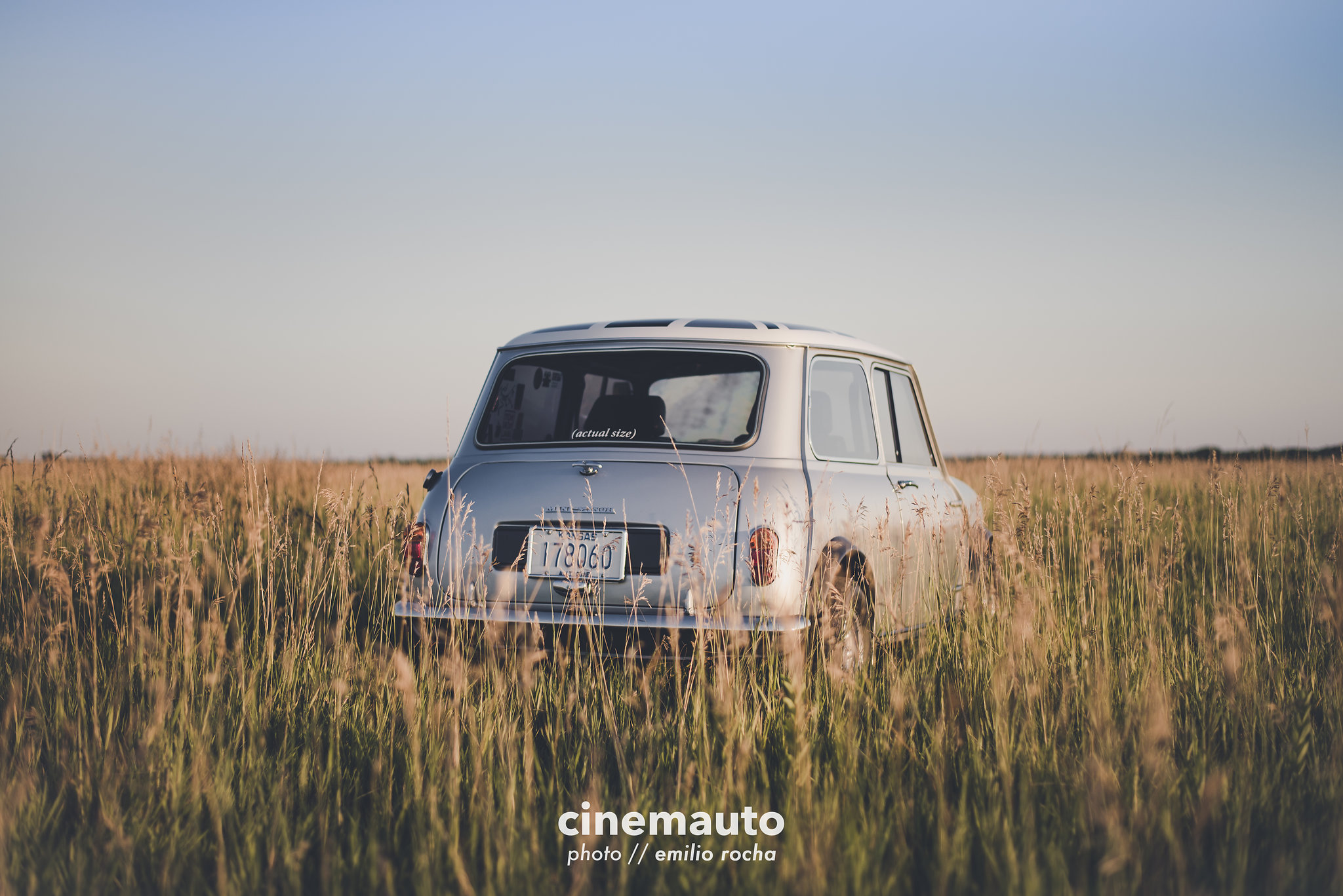 What is your favorite thing about the car?
It's hilarious...seriously. I love that there's no possible way to see this car & not smile. It's contagious!

On a more serious note this car is a valiant exercise in function necessitating form. From the external body welds & door hinges, sliding two-piece windows, wheel placement and transverse mounted engine…it was all done to complete an objective; fit four 6-foot tall adults in a car no more than 10 feet long. And yes…it can do just that.
What have you done to it?
The goal of Beatrix has always been to keep it pretty "period correct." I had to upgrade the alternator after installing a hidden sound system & driving lights.
I did have the opportunity to share my story and the Mini a couple of times with an executive team from MINI of North America when the Wichita Luxury Collection was courting the brand to Wichita. We detailed the entire car and displayed it on the marble turntable in the Lexus showroom, just outside of the conference room where they met. It was a treat to see Beatrix so prominently displayed. View that video here.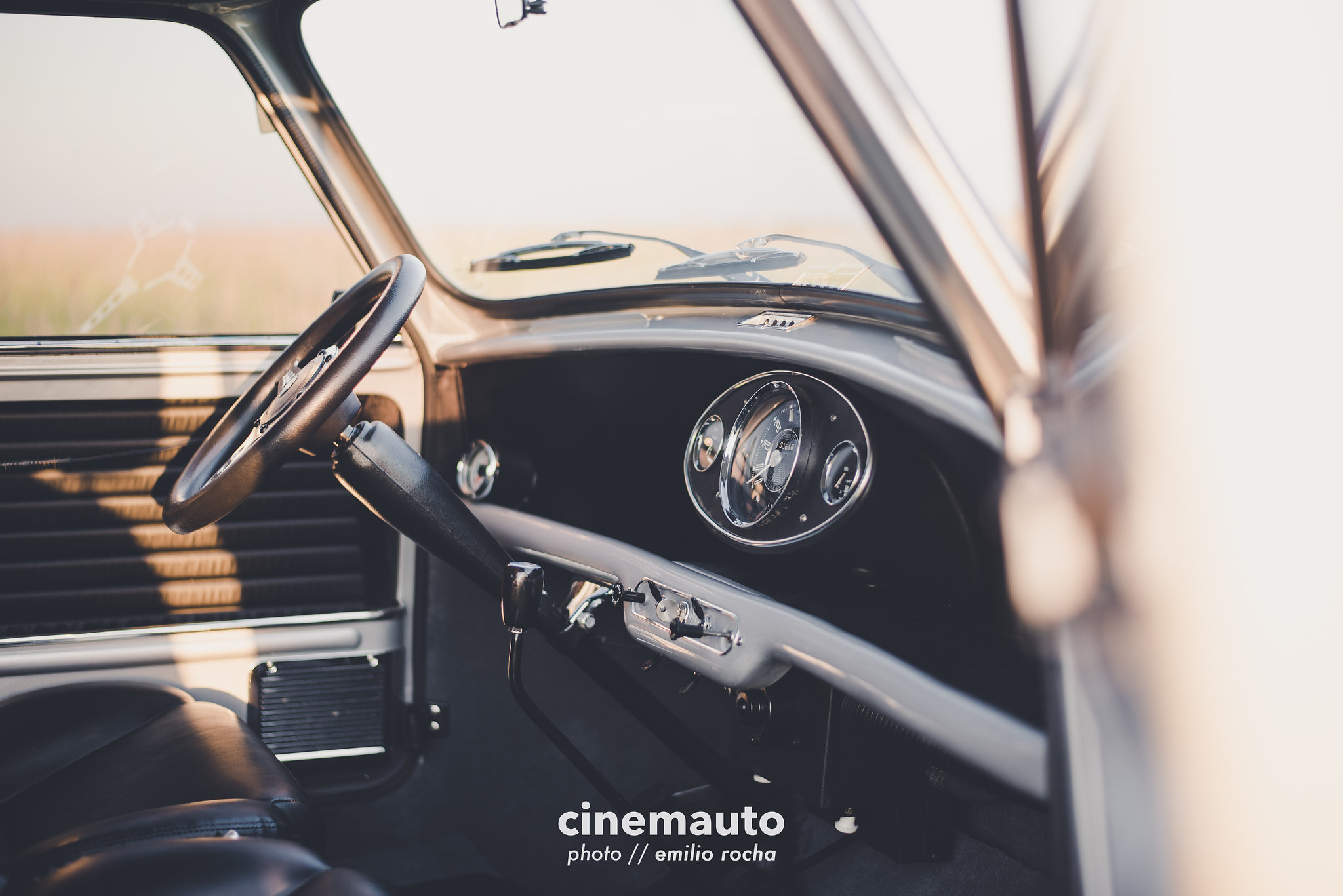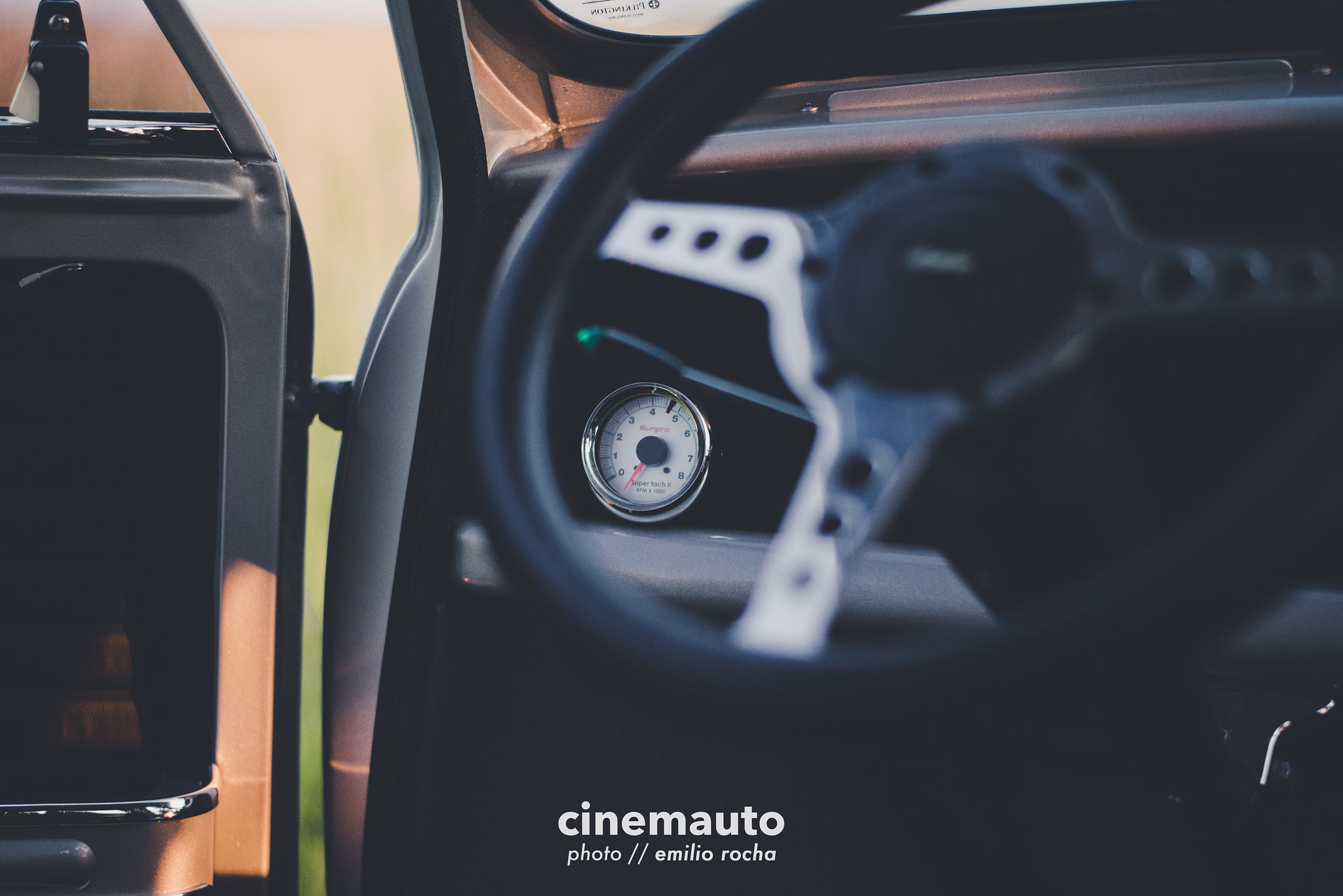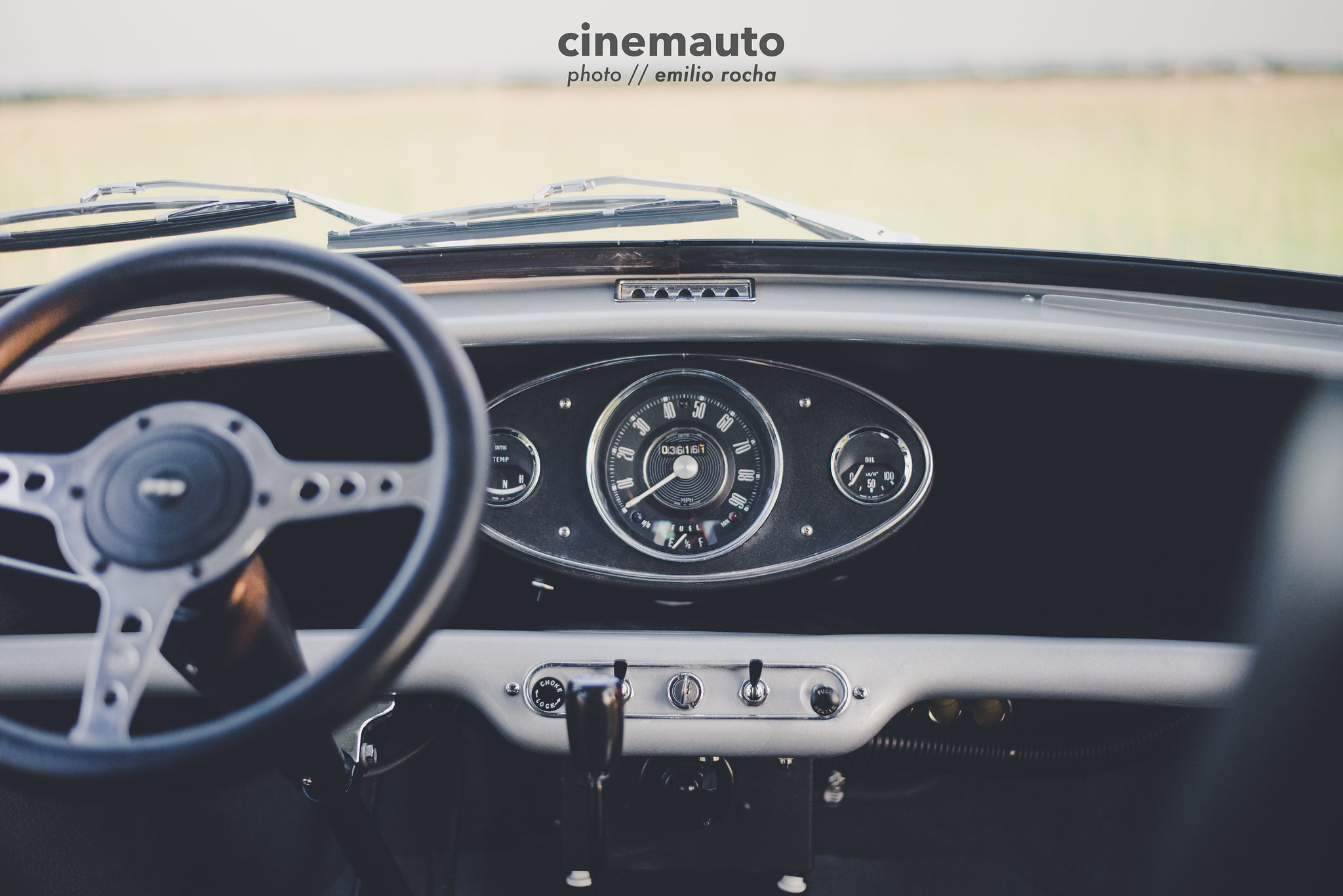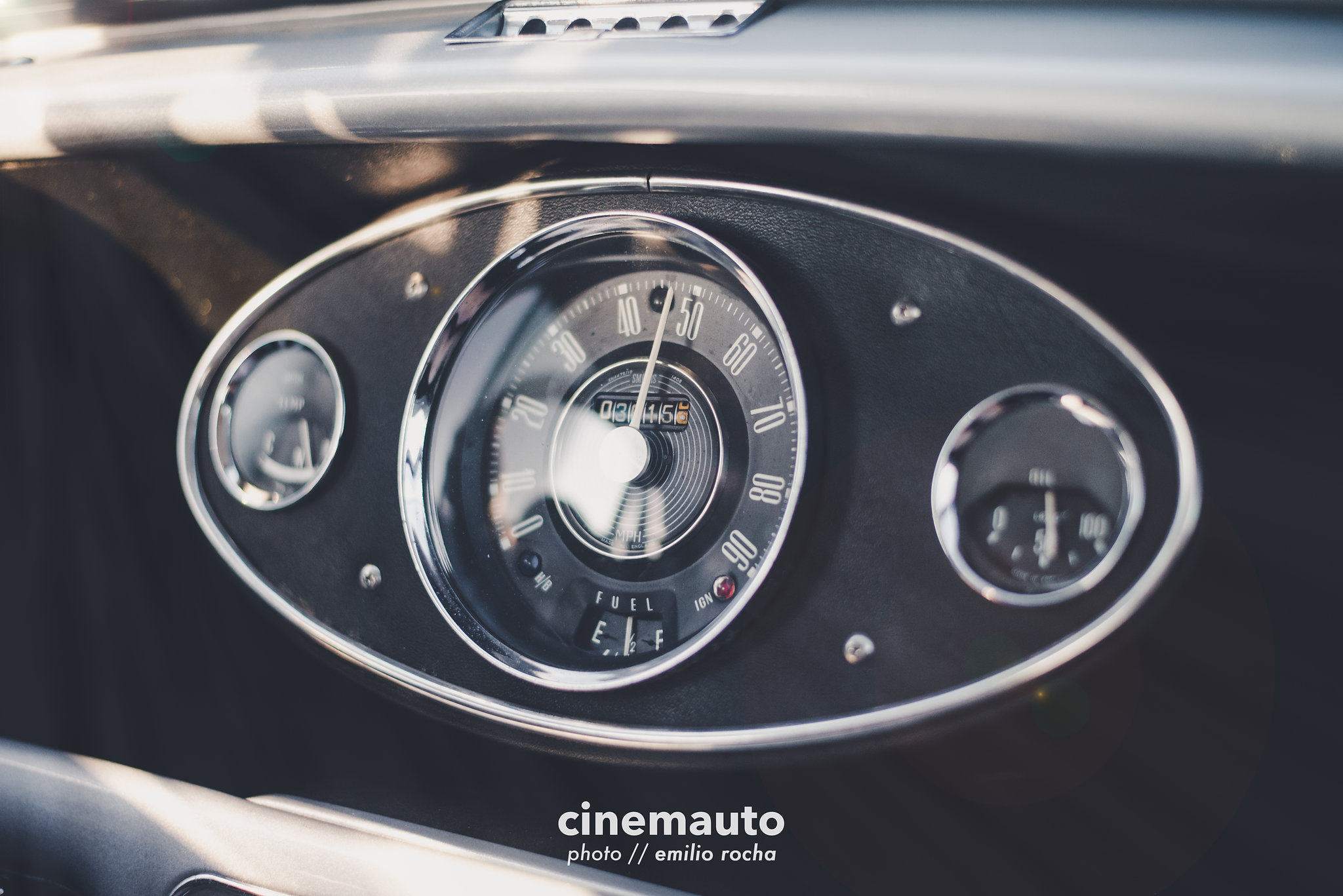 Any future plans?
The exterior paint is about 15 years old. I think that will be the next objective.
I have some dreams of doing a vintage road rally in it some day. For that I would need to install a dual fuel tank set up. The 5-gallon tank won't get me too far. Although it does get pretty awesome gas mileage!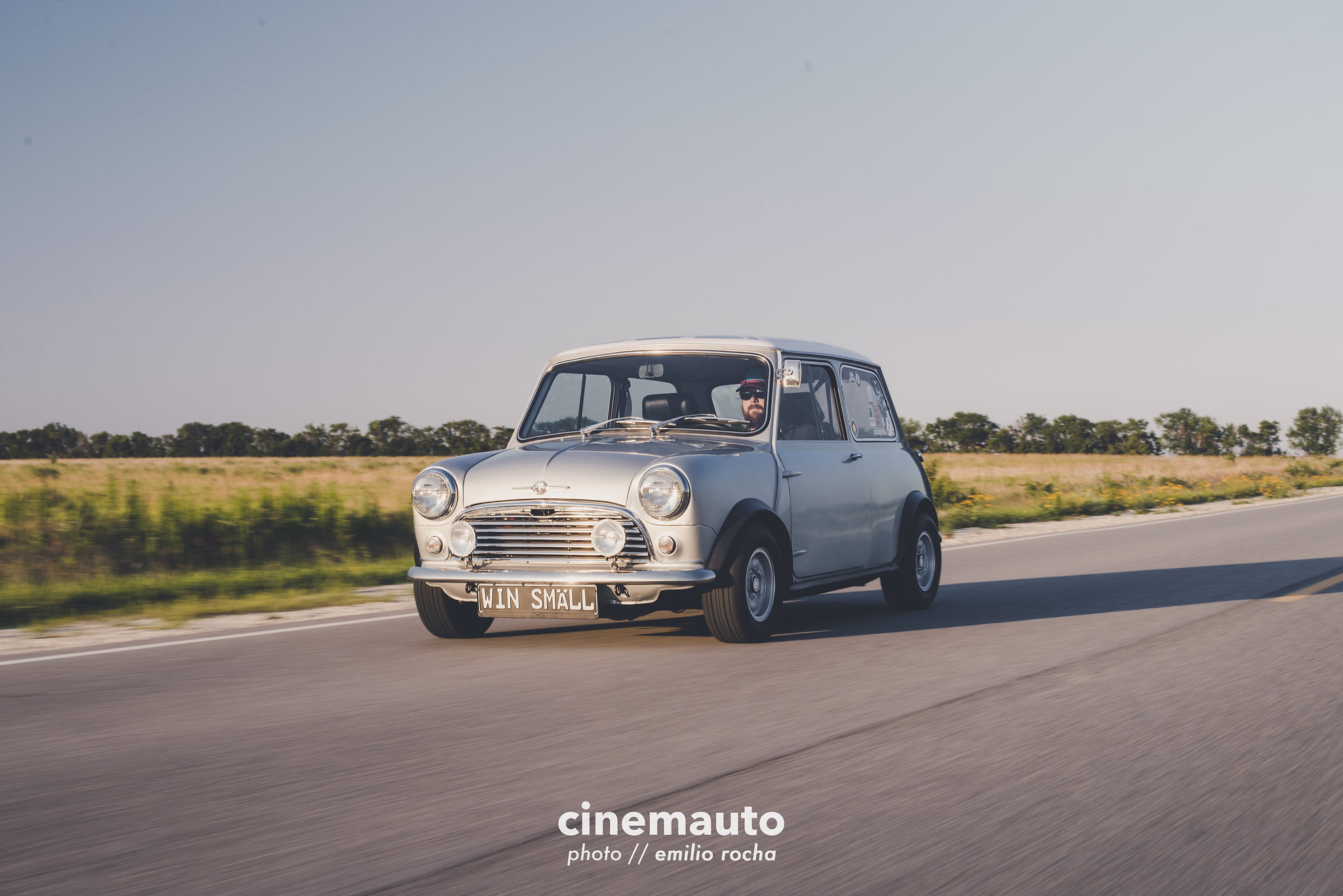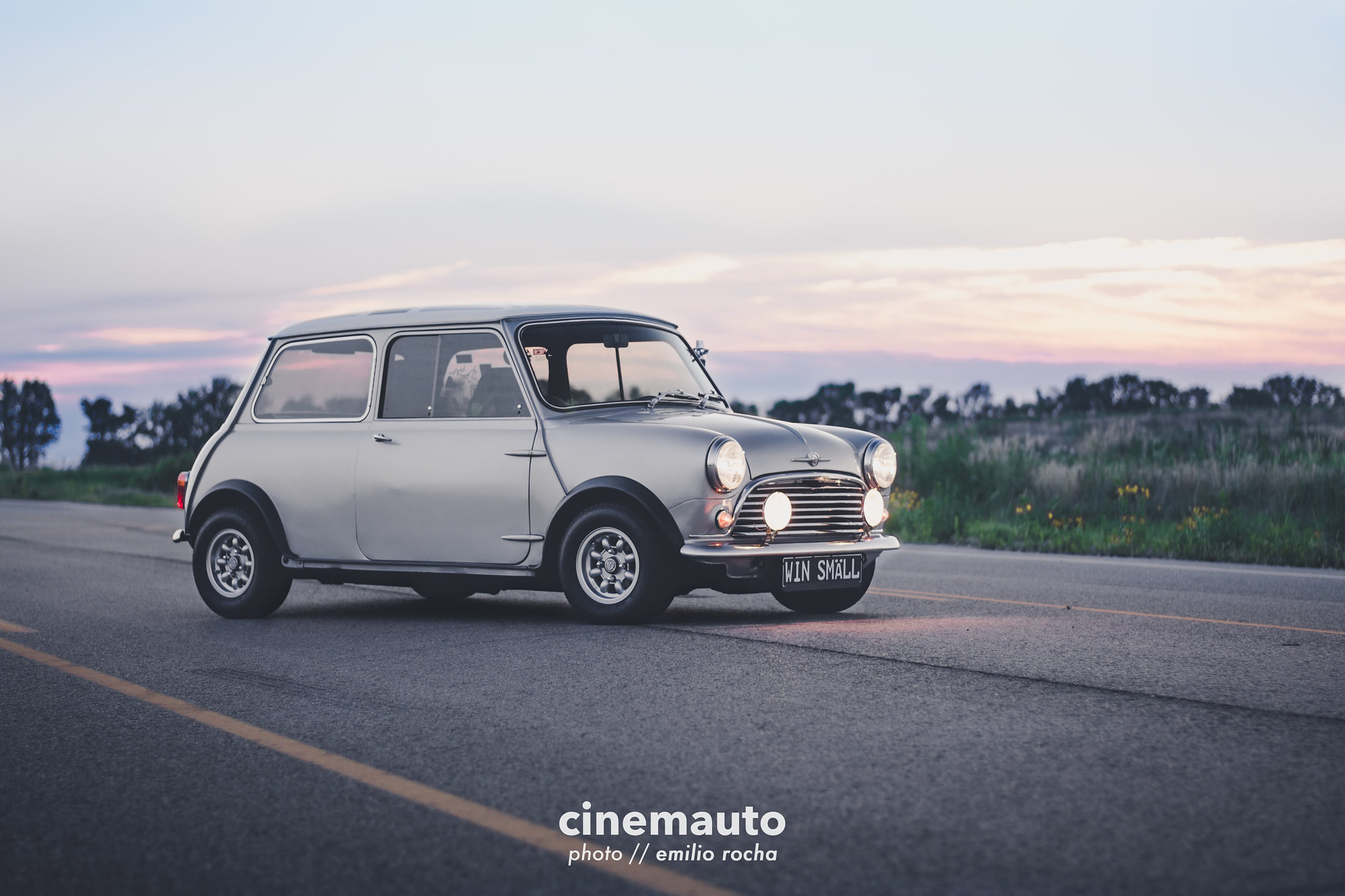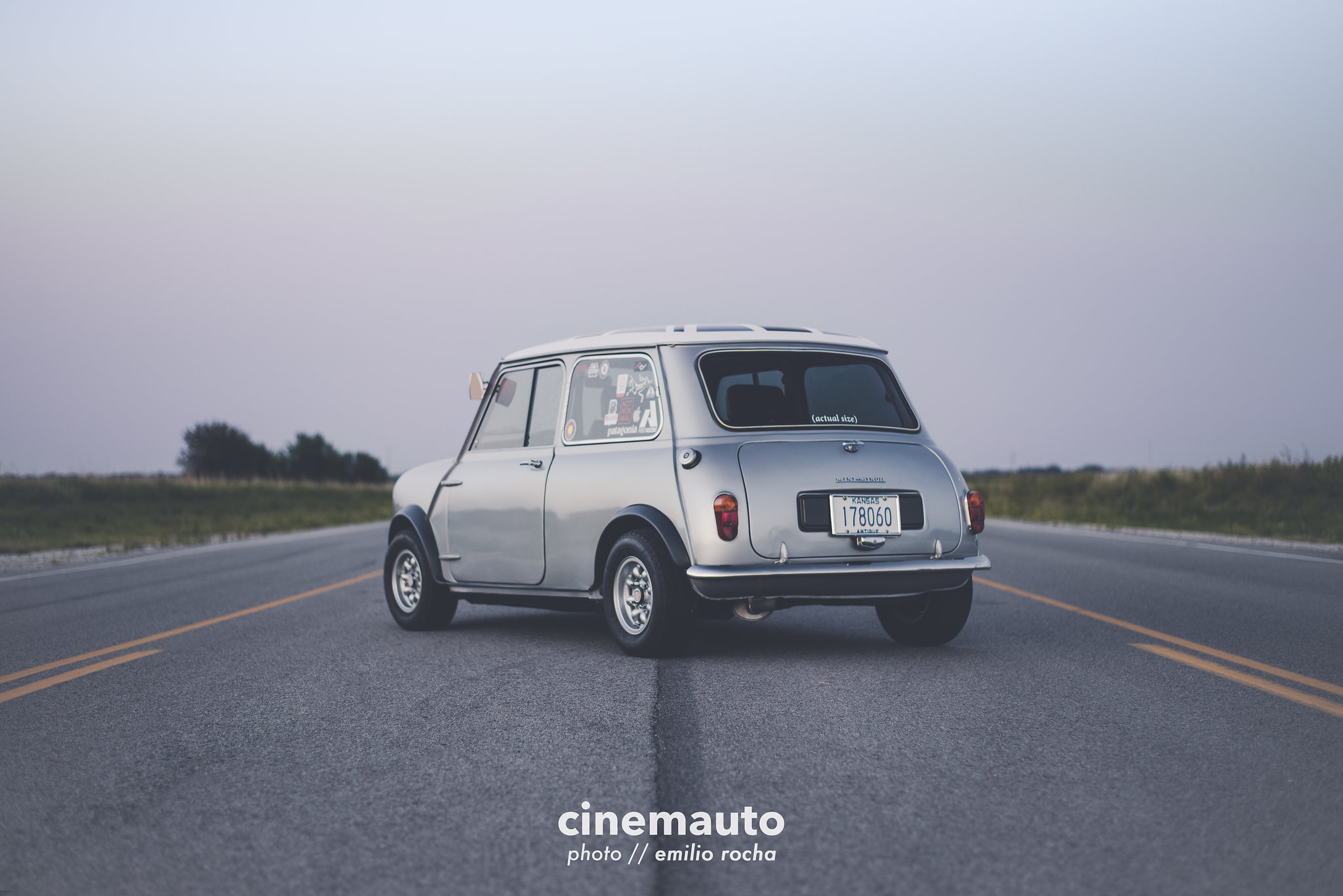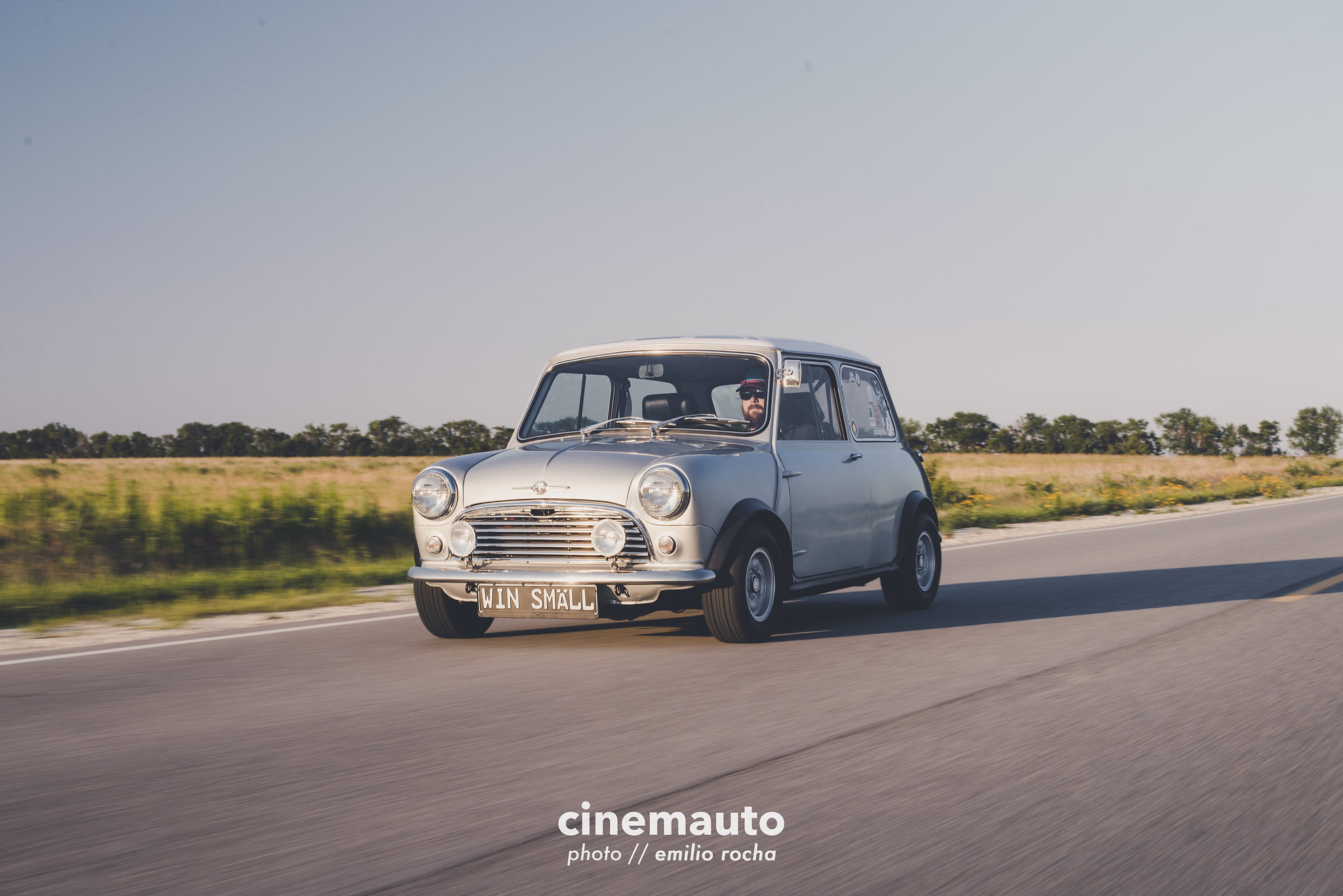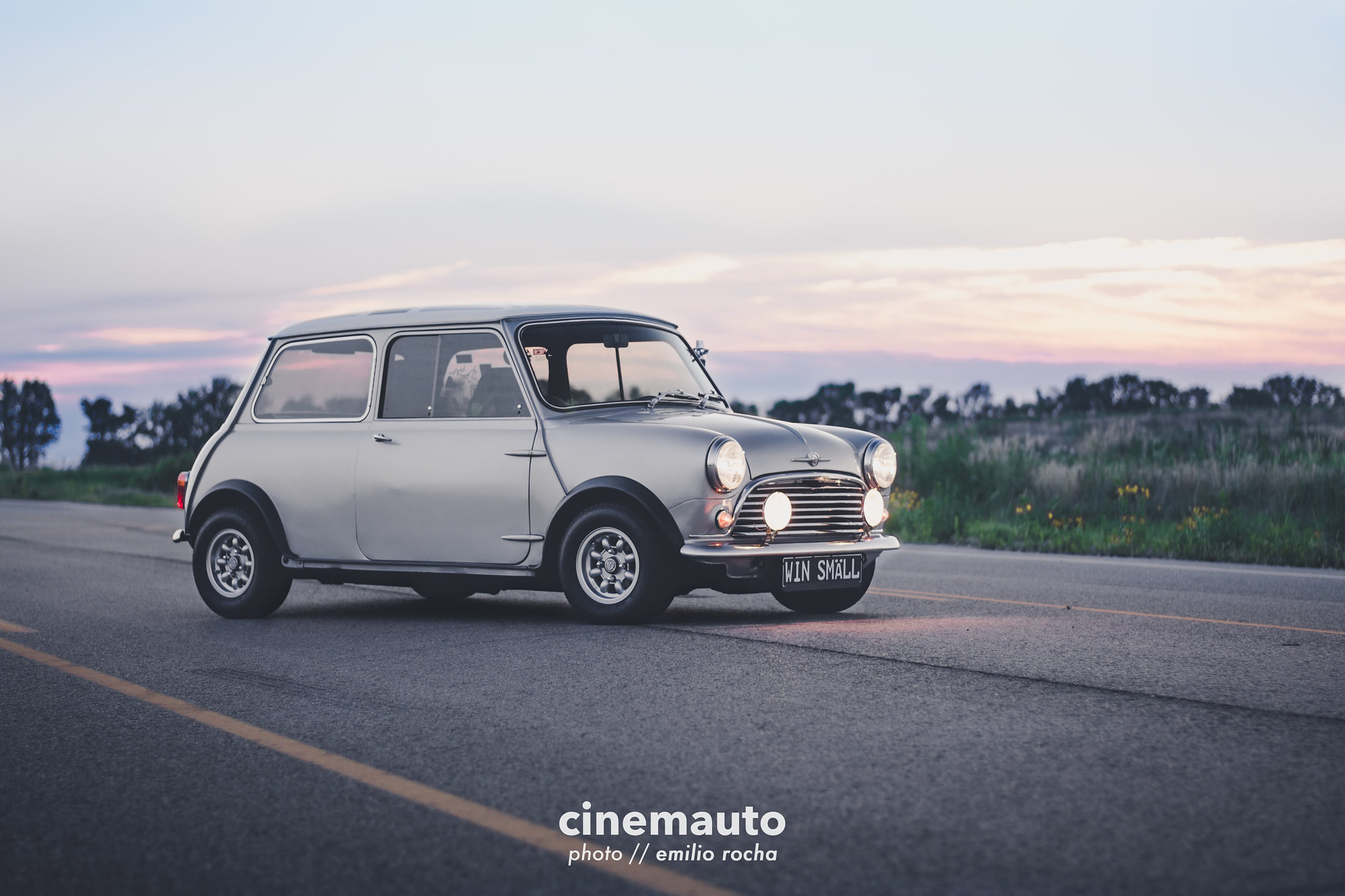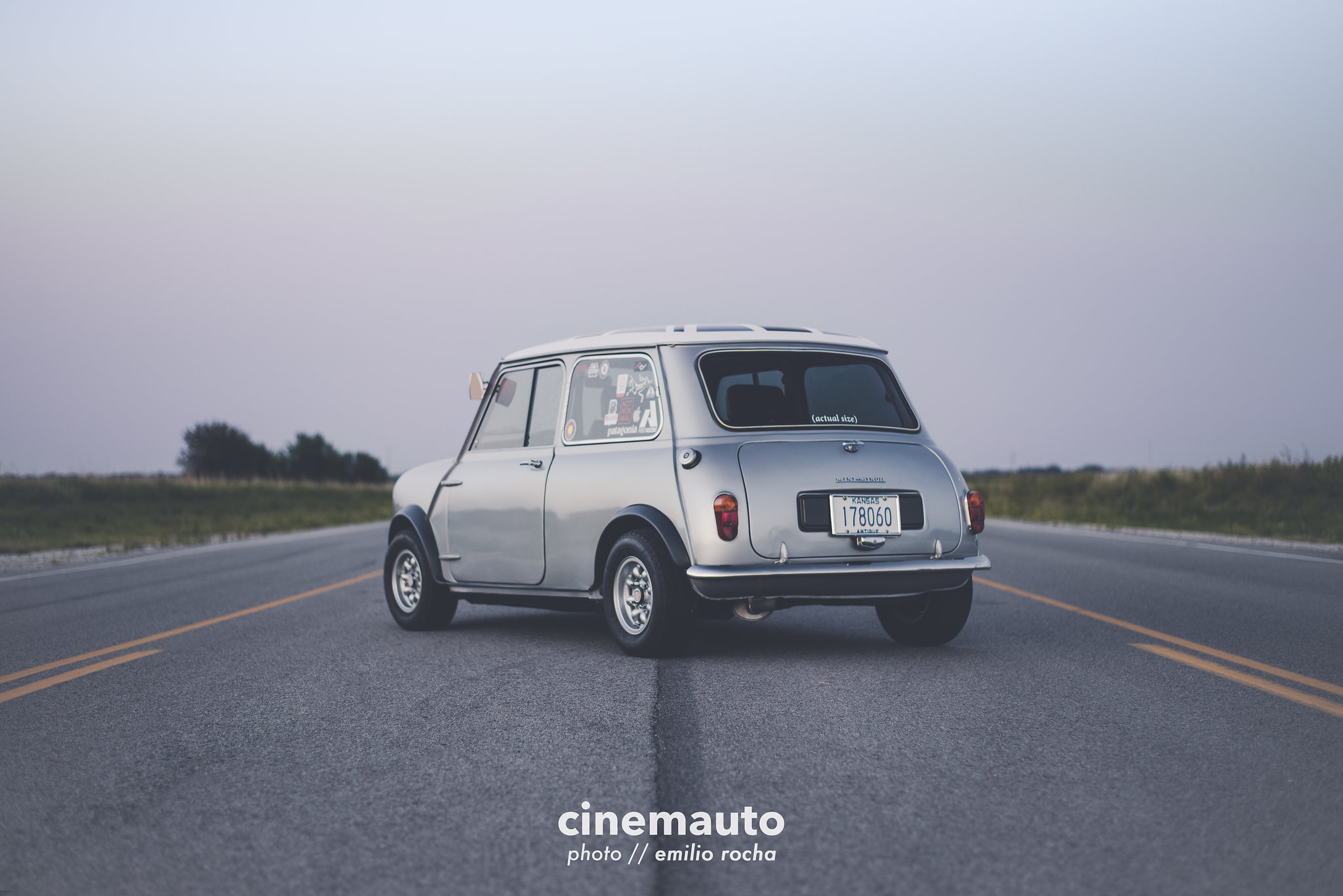 - - photos // emilio rocha | owner // kevin ferstl