Import Alliance is a powerhouse when it comes to car shows,
so when it was announced that they would be adding a stop in Kansas in the midst of their summer schedule the car community across the entire Midwest was buzzing. Add to that the fact that it would be at the Kansas Speedway and the excitement level only grew. The minute the show was announced the excitement to make the deadline for the showcase, showing a car in general, or drifting was nearly tangible since June 17th was right around the corner.
The night before the show was something to be remembered. A nice peaceful pre-show night was not in store for Kansas City with the unpredictable Kansas weather. 80 mile per hour winds tore through the city, and according to the security worker at the Kansas Speedway, knocked down every single port-a-potty at the facility, all the cones that had been set up to direct traffic, and blew away parts of their fences. Thankfully the wind and the rain gave way to cooler temperatures for the day of the show and a nice bit of sunlight.
Showcase cars, support vehicles and trailers began to wind their way through the streets of the facility as soon as 6:30 a.m. Import Alliance workers were in the midst of putting back up the tents and vendor booths that the winds had tore down. After a bit of confusion in the aftermath of the weather the showcase cars and drift teams made their way to their respective areas and all other cars began snaking through the line. Cars of every make, model, and style were soon within the confines of the speedway.
As a huge line of cars continued to make their way into the show, the drivers began to unload their drift cars and swap tires to get ready to make some right turns on a NASCAR track. Finally it was time for the drivers meeting and all of the drivers gathered around to hear the rules before hopping in their cars for the parade lap. Following the parade lap, the action was finally on. In no time, tire smoke filled the speedway. Unfortunately, within 30 minutes of startingthere were two wrecks and multiple slide-offs. The last crash was bad enough that after some deliberation between Import Alliance staff and Kansas Speedway personnel, the remainder of the drifting portion of the event was cancelled.
The rest of the day went flawlessly with people continuously showing up and everyone enjoying the camaraderie of a car show. The food trucks, sponsor booths, and car enthusiasts made for a perfect day. Kansas City is the perfect venue for this type of event and everyone is hoping for a return visit next year from the Import Alliance crew.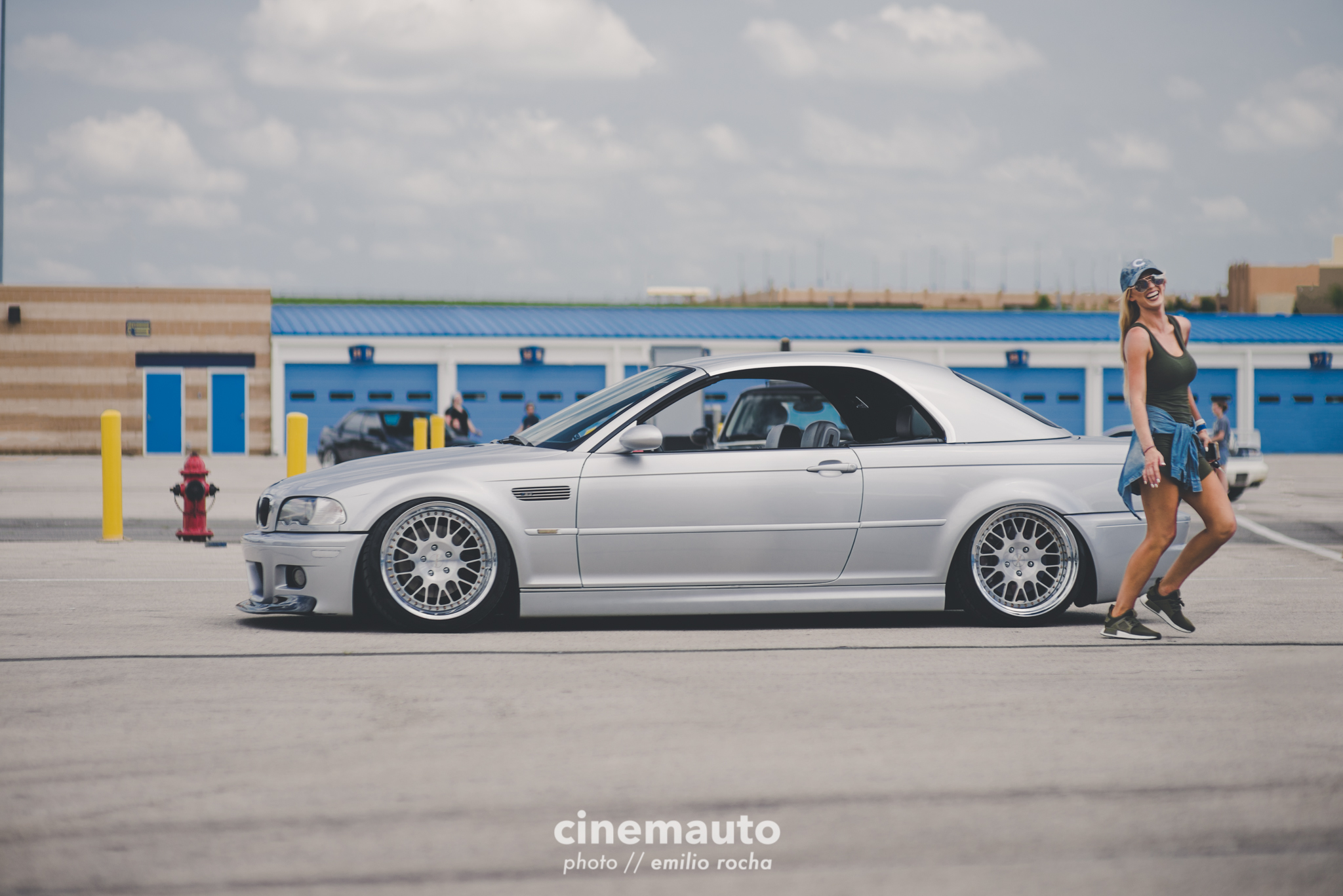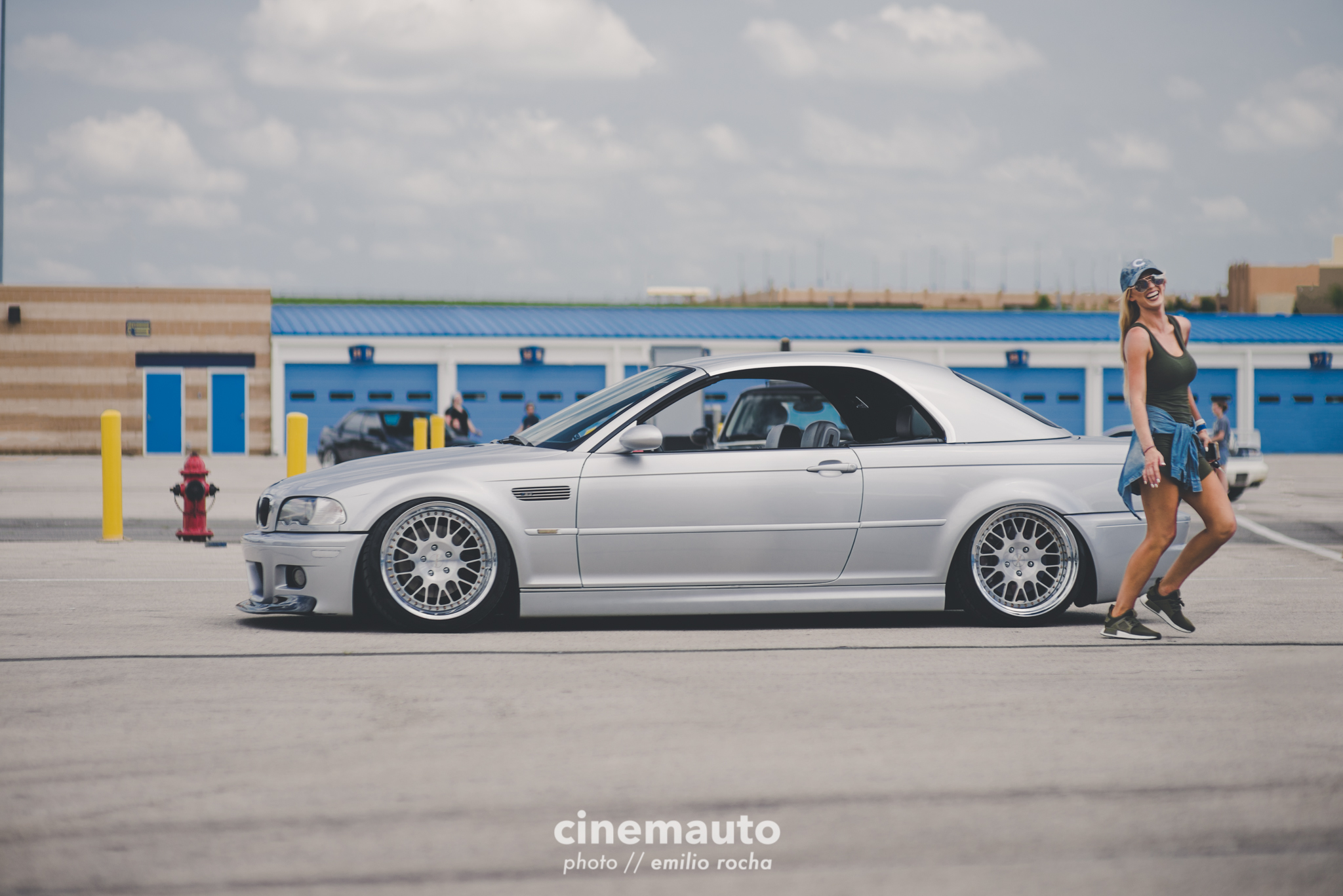 - - words // annika perry | photos // emilio rocha